What We Do
---
Hundreds of healthy cats and kittens are euthanized daily in our state for the purpose of "population control". This is a fraction of the cats left to fend for themselves due to lack of community resources. Most live short, brutal lives in fields, back streets and frequently in the backyards of concerned citizens. The cats that do survive to adulthood will continue the vicious breeding cycle within a short 6 months. As the number of cats grows, so does the suffering.
Stray Catz has, since inception, neutered thousands of stray/feral homeless cats. This alone has prevented an exponential number of homeless kittens from being born to live in our community.
What are the options? Those who care about these homeless cats have traditionally had only two choices:
Leave them alone (to breed 2 litters per year)
Eliminate them by trapping and killing
Most people faced with this dilemma choose the first option, but in reality neither is a humane solution for the cats or for the people.
Now there is a third choice - Trap/Neuter/Return.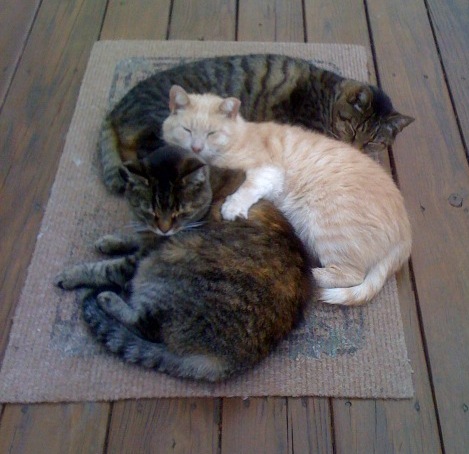 Stray Catz implements a humane management program for stray/feral cats called Trap/Neuter/Return. Cats being cared for by one or more sympathetic people in any neighborhood can be trapped, sterilized, vaccinated for rabies and distemper and returned to their original location. These neutered cats are also "ear tipped" (1/4" cut off top of left ear) for identification purposes. Kittens up to 8 weeks old are removed, socialized, and placed in homes.